Page speed matters, especially with Core Web Vitals now being a ranking factor for Google. Case studies from websites like Vodafone, Yelp, and eBay demonstrate how even a few milliseconds can have an effect on bounce rates, conversion rates, and ultimately your bottom line.
So what are Web Vitals?
Web vitals are a collection of user-facing metrics that site owners can use to gauge how well their websites perform in terms of speed, responsiveness, and visual stability.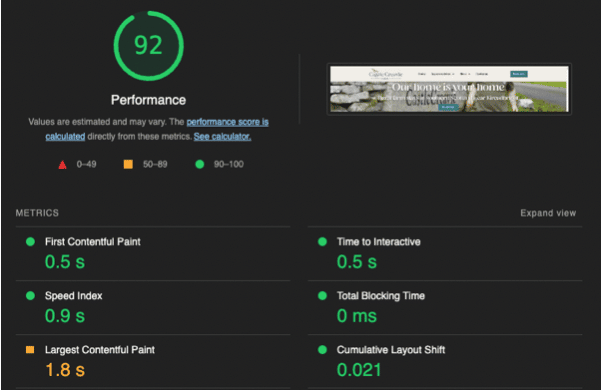 They are split into Core Web Vitals and non-Core Web Vitals. The core web vitals are: 
Largest Contentful Paint (LCP) gauges how long it takes for the biggest text block or picture element to appear on the screen after the website has finished loading.
First Input Delay (FID) measures the time in milliseconds from when a user first interacts with your site to when the browser is able to respond to that interaction.
The total score of all unexpected layout shifts that take place within the viewport over the course of a page's entire lifecycle is measured by the Cumulative Layout Shift (CLS) metric.
And the non-core web vitals are:
First Contentful Paint (FCP) measures how long it takes for any content on a page to appear on the screen after it has started to load.
Time to Interactive (TTI) measures how long it takes for a page to load and become fully interactive.
Total Blocking Time (TBT) is the amount of time, in milliseconds, that passes between the First Contentful Paint (FCP) and the Time To Interactive (TTI) phases during which the main thread is blocked for an amount of time that leaves it unresponsive to user input.
The speed at which a page's contents are visibly populated during page load is measured by the Speed Index (SI).
So now that we know what we mean when we refer to Core Web Vitals and how to use them to improve a users experience of a web page, we can explore some high profile case studies in which large companies leveraged improvements in their Web Vitals to increase conversions, revenue and user experience.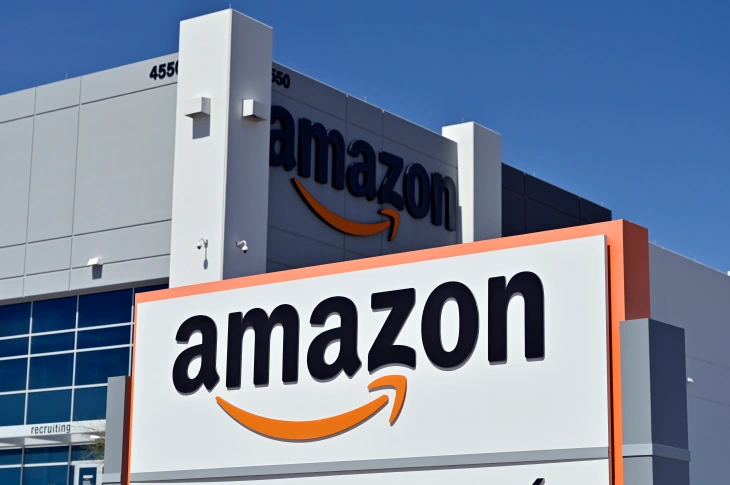 Amazon Case Study: Every 100ms in Added Page Load Time Cost 1% in Revenue
Findings from former Amazon software engineer Greg Linden back in 2006 showed that every 100ms delay in added page speed load time cost them 1% in sales, this has become one of the most referenced data points around page speed and web performance standing the test of time as a clear example of why having a fast site is important. A 1% loss of annual revenue for Amazon in 2006 would have been around $107 million!
A fast website improves user experience, which raises rankings, attracts visitors, keeps them on your site, and ultimately increases conversions.

Vodafone Case Study: 8% more sales by optimising Core Web Vitals
A major telecom operator in Europe and Africa, Vodafone runs fixed and mobile networks in 21 countries and collaborates with mobile networks in an additional 48. They were interested in improving their Web Vitals scores as a potential strategy for boosting sales because they were aware that faster websites typically correlate to better business metrics. However, they needed to ascertain precisely what kind of ROI they would receive.
After optimising things like SVG and PNG images, avoiding loading elements that weren't yet visible on the screen and switching to server-side rendering logic, they attained an 8% increase in sales, a 15% improvement in the number of users who became a lead and an 11% improvement in the number of users who visited their cart.
"Thanks to the collaboration with Google and the introduction of LCP as the main KPI for page performance, it was possible to significantly improve the customer experience of our e-commerce."
eBay Case Study: Better ROI with 100ms improvement in load time
eBay declared a company wide initiative that was primarily concerned with content that appeared above the fold. This refers to only the content that is visible on the screen before you begin to scroll down.
They were guided by metrics like Time To First Byte (TTFB) and Time to Above The Fold (TATF), but optimisations could only be made if some steps in the customer journey were omitted. Pages loaded 12% faster thanks to certain cuts and improved above-the-fold content, that also led to a 0.5% increase in "Add to Cart" clicks.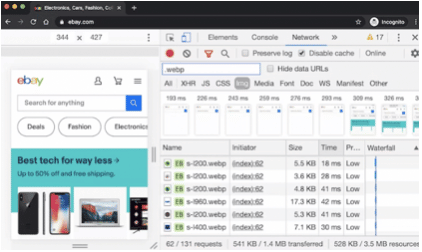 One of the main causes of page bloat is images. Even small improvements have a big impact. eBay performed two image optimisations. First, eBay adopted the WebP image format as the default for search results on all supported browsers and platforms, including iOS and Android. The most image-heavy page on eBay is the search results page, and they were already using WebP, but not consistently.
Secondly, eBay has a lot of hand-curated images which are uploaded through various tools, previously the optimisations were up to the uploader but now eBay enforces the rules within the tools so all images uploaded will be optimised appropriately. 
So, in summary, the impact of Core Web Vitals is more important than ever and you will see a return on investment for any user experience improvements to your website, because a better user experience leads to happier visitors and more conversions. 
If you're interested in happier customers and more revenue, why not book a free website review session where we will identify any common problems that might be affecting your Web Vitals, or a full SEO Audit where your sites Core Web Vitals will be looked at in depth to make your site is as optimised as it can be.